March 19, 2012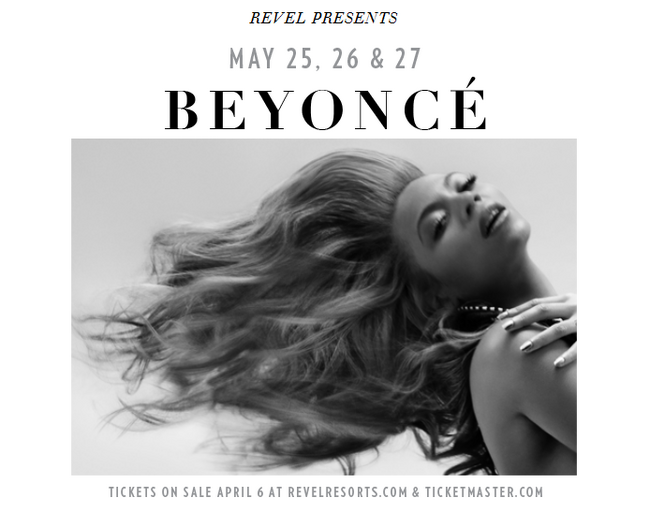 BEYHIVE! The Queen Bee is about to sting. Beyoncé is set to perform a brief string of concerts on May 25-27 forthe opening of the billion-dollar Revel Resort in Atlantic City, New Jersey. Tickets for the event go on sale Friday, April 6 and more details regarding the concert are yet to come. However, you can probably expect to pay a pretty penny for the tickets but it'll be worth every single one.
This news precedes an announcement by Beyoncé's newly appointed graphic/web designer Matthew Siskin for all of the #BeyHive to appear in New York City's Times Square at 5:30 am, under the NASDAQ billboard for a special surprise. If you plan on attending, Siskin also said to wear blue. I won't be there but I will still be wearing blue miles away! Visit beyonceonline.com/us/revel
UPDATE: Tickets will be on sale at Revelresorts.com and Ticketmaster.com
Ad blocker interference detected!
Wikia is a free-to-use site that makes money from advertising. We have a modified experience for viewers using ad blockers

Wikia is not accessible if you've made further modifications. Remove the custom ad blocker rule(s) and the page will load as expected.