January 18, 2012
It seems as though Beyoncé has bore the child and is quickly getting back to business! Promotional images for a new perfume, Pulse Summer Edition, have surfaced today. After the massive success of fragrances, Heat, Heat Rush, and the most recent release of Pulse, will you be in line for a new Beyoncé fragrance? What do you think of the bottle design?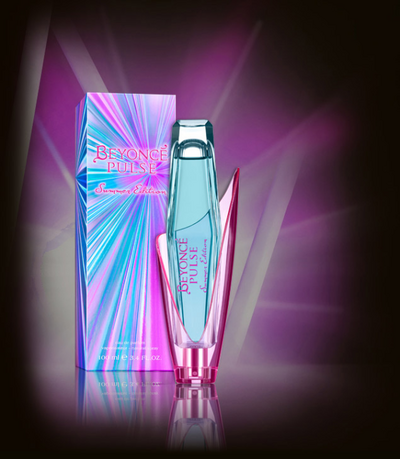 In other news,
@Beyonce
has 2.79 million Twitter followers! Also follow
@Beyoncepedia
Ad blocker interference detected!
Wikia is a free-to-use site that makes money from advertising. We have a modified experience for viewers using ad blockers

Wikia is not accessible if you've made further modifications. Remove the custom ad blocker rule(s) and the page will load as expected.