February 20, 2012
Someone has resurfaced yet again! It has been quite some time since we've last seen Beyoncé out and about! To be more specific, Beyoncé was last photographed at Jay-Z's 40/40 club on February 7th & 8th, out supporting Jay-Z at his two-night Carnegie Hall concert.
The pair has been spotted this evening, courtside at the Madison Square Garden where the New Jersey Nets are playing against the New York Knicks.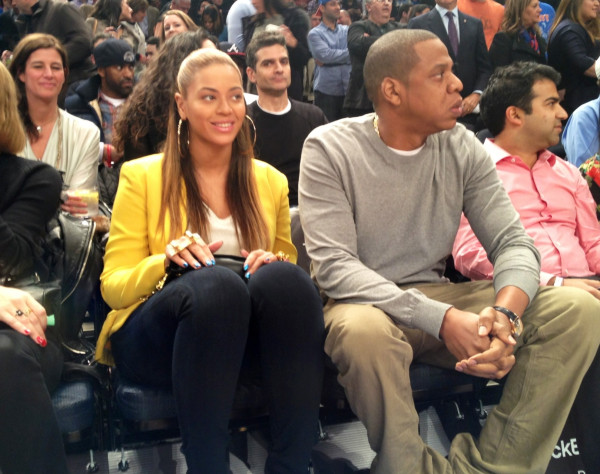 Photo source: @NBA
Ad blocker interference detected!
Wikia is a free-to-use site that makes money from advertising. We have a modified experience for viewers using ad blockers

Wikia is not accessible if you've made further modifications. Remove the custom ad blocker rule(s) and the page will load as expected.