November 8, 2012
It's time to celebrate because Election Day 2012 has finally passed us. Not only is the stress over, there are no more annoying campaign ads!
To share her undying support of 'President Obama, 'Beyoncé posted several photos of herself wearing her famous "Obama" earrings,complemented by a gold grill and some silly faces.She also shares a couple of images of herself voting!
Check out the photos below. I love this crazy side of Bey! However, true fans know that this side of Beyoncé is not new.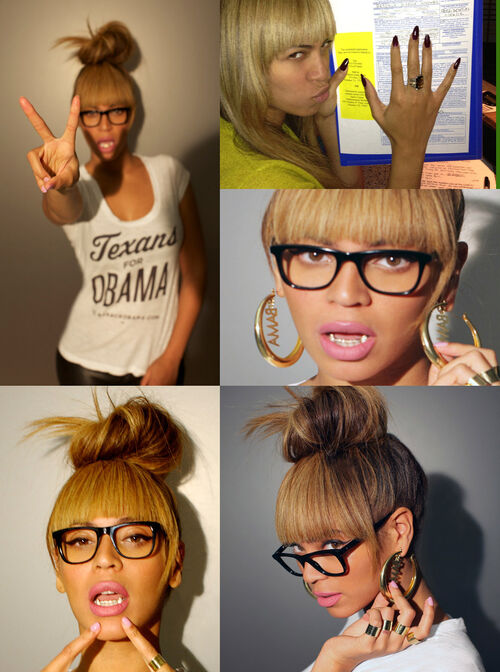 Source: iam.beyonce.com
Ad blocker interference detected!
Wikia is a free-to-use site that makes money from advertising. We have a modified experience for viewers using ad blockers

Wikia is not accessible if you've made further modifications. Remove the custom ad blocker rule(s) and the page will load as expected.