April 25, 2012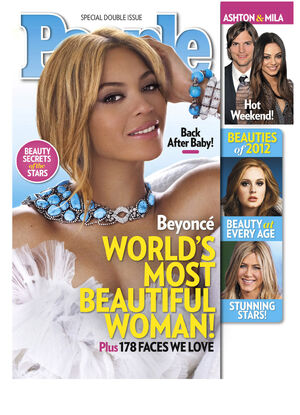 Just in case you didn't think
Beyoncé
was already back to business, think again! The new mom shares her beauty on the
cover
of
People Magazine
as the "world's most beautiful woman."
This special double issue also features the faces of 178 other beautiful women in the world.
People writes,
At 30, PEOPLE's 2012 World's Most Beautiful Woman has many accomplishments on her résumé, including being a 16-time Grammy winner, an actress and a style and beauty icon. But none is more important than her newest role: playing mom to daughter Blue Ivy, whom she and husband of four years, Jay-Z, welcomed in January. "I feel more beautiful than I've ever felt because I've given birth," she says. "I have never felt so connected, never felt like I had such a sense of purpose on this earth."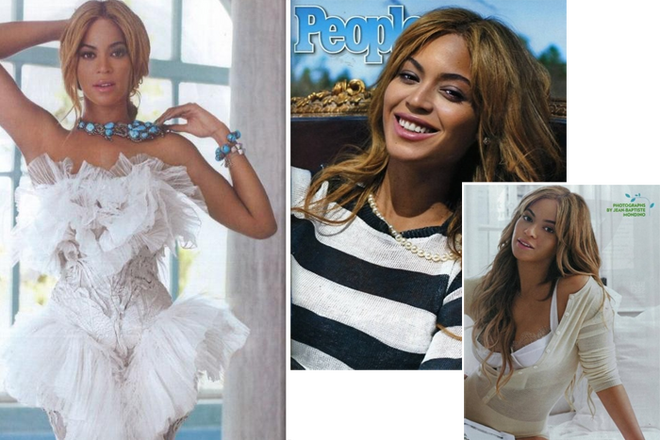 What do you think of these Bey-utiful pictures?
Ad blocker interference detected!
Wikia is a free-to-use site that makes money from advertising. We have a modified experience for viewers using ad blockers

Wikia is not accessible if you've made further modifications. Remove the custom ad blocker rule(s) and the page will load as expected.