August 10, 2012: Beyoncé at the UN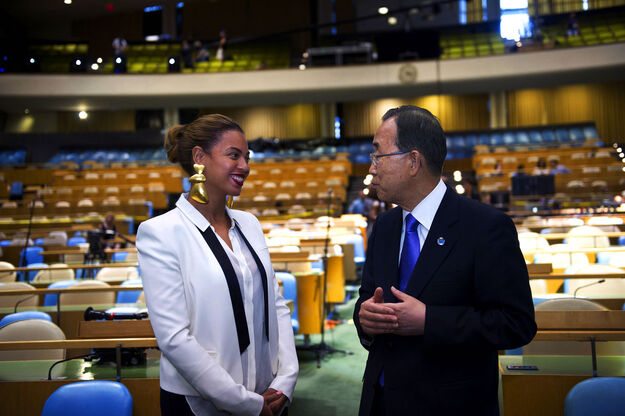 "We are here."
Today, August 10th, Beyoncé will be filming the video for her song "I Was Here" before fans at the United Nations in NYC. In a large effort of unity for World Humanitarian Day, Beyoncé has partnered with the United Nations in the I Was Here campaign, with a target of 1 billion individuals.
Official WHD Website
Join Beyoncé, the UN and humanitarian aid organizations around the world to reach 1 billion people, on 1 day, with 1 message of hope
On the Queen Bey's official website, she shares a photo with the following text:
On the eve of her live performance in honor of World Humanitarian Day, Beyoncé meets Secretary General Ban Ki moon at the UN General Assembly Hall.
To show your support for the campaign, visit the website: http://www.whd-iwashere.org/ and use the hashtags #WHD2012 & #IWASHERE on Twitter.