June 22, 2012
Beyoncé seems to be still living it up across the pond as she was photographed at Jay-Z and Kanye West's final concert of their "The Throne" tour schedule in Birmingham, England. While it is unknown why Beyoncé is covering her ears, I'm sure she is enjoying having one of her biggest fans to the right of her.
Well, at least she's having fun...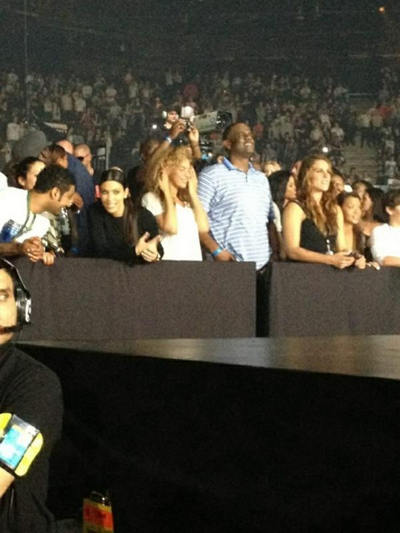 Ad blocker interference detected!
Wikia is a free-to-use site that makes money from advertising. We have a modified experience for viewers using ad blockers

Wikia is not accessible if you've made further modifications. Remove the custom ad blocker rule(s) and the page will load as expected.