August 14, 2012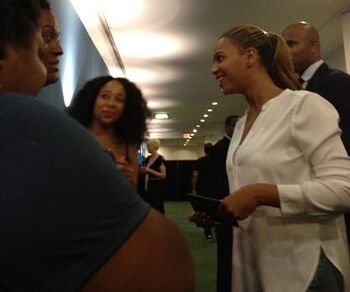 I recognize that face! No, not Beyoncé's or her bodyguard Julius'. I'm talking about they guy that the Queen Bey is facing, super fan Shykeem Smith.
Smith has had several opportunities to meet Beyoncé including at the preview for her latest album, "4" in May of 2011.
It appears as though Smith's luck has gotten even greater as the photo to the right shows Beyoncé holding a CD - which happens to be his demo! That's amazing!
Smith tweeted: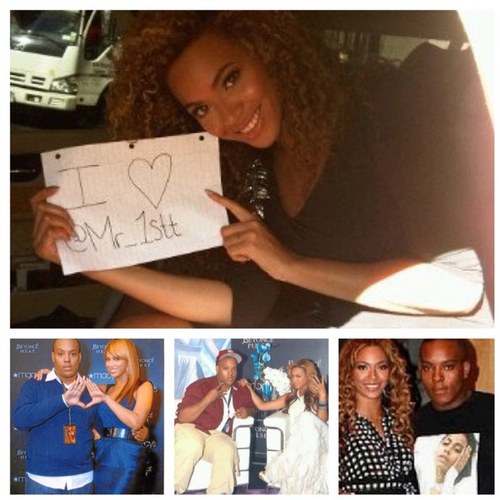 Congrats, Shykeem!
Ad blocker interference detected!
Wikia is a free-to-use site that makes money from advertising. We have a modified experience for viewers using ad blockers

Wikia is not accessible if you've made further modifications. Remove the custom ad blocker rule(s) and the page will load as expected.