Beyoncéand Jay-Z celebrated the end of summer at NYC's La Marina lounge. The festivities included the likes of Swizz Beatz who joined Jay to smoke cigars. The main delight of the evening were the D'USSE Cognac Cocktails, which Beyoncé was definitely had her fair share of.
Wearing a somewhat loose-fitting leapord-print Roberto Cavalli dress, Beyoncé was the subject of speculation once again that she was pregnant with her second child. However, the photos of Beyoncé enjoying D'USSE say otherwise.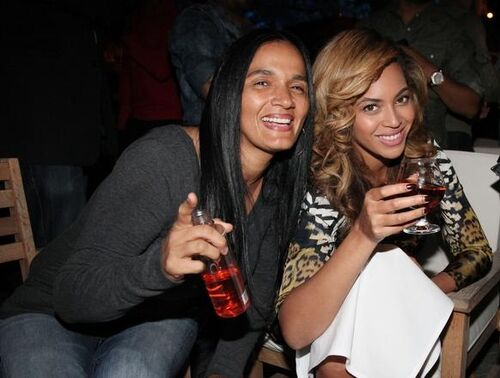 Ad blocker interference detected!
Wikia is a free-to-use site that makes money from advertising. We have a modified experience for viewers using ad blockers

Wikia is not accessible if you've made further modifications. Remove the custom ad blocker rule(s) and the page will load as expected.