August 22, 2012
---
Beyoncé
is no stranger to
Forbes
and has made a return to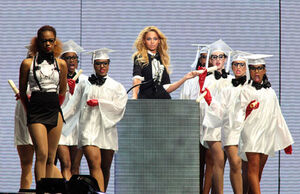 yet another one of their lists - this time being the Top List of Celebrity Power Women.
Just behind Oprah Winfrey and Lady Gaga, Beyoncé pulls third in the lineup. The release of this list comes in perfect timing, just after Beyoncé successfully reached more than one billion individuals with the help of others, for the I Was Here campaign, aiding the United Nations in spreading the message of World Humanitarian Day.
The full list is available on Forbes.
UPDATE: In addition, Beyoncé has made the list for the most powerful women in the WORLD!