June 21, 2012
In the July 2012 issue of Ebony magazine, Beyoncé joined the likes of actor Will Smith and songstress Mariah Carey in a feature titled, The 50 Finest. Read what Ebony had to say about who everyone knows as "the baddest chick in the game":
Multiplatinum-selling artist? Check. Lucratice cosmetic contract? Check. Clothing line? Check. Hottest rapper in the game saying her name? That's right. Beyoncé Knowles isn't called Queen B for nothing. As she gears up for her highly anticipated return to the spotlight after giving birth to her princess, Blue Ivy, all we can say to the pretenders to B's throne is, "To the left, to the left..."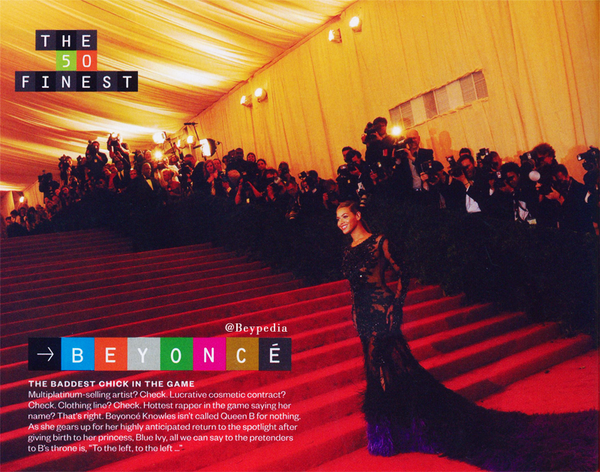 The July 2012 issue of Ebony is on newstands now!