July 8, 2012
A new photo of Beyoncé just surfaced on Twitter! The beautiful Queen Bey rocks a Texas shirt as she sits on a bike in the middle of a Texas desert. I'm still not sure where this photo came from but at least we have another glimpse of Beyoncé! In case you missed the other photos of Beyoncé, Solange, Ms. Tina and their friends enjoying Texas, you may take a peek here.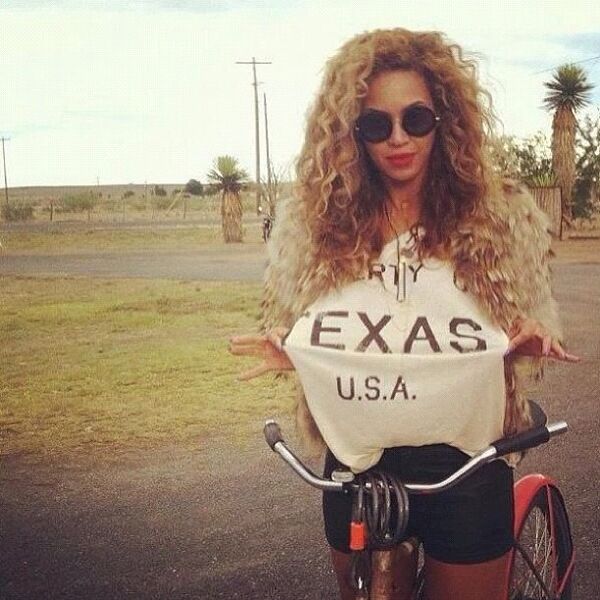 Photo source: @BeyonceLite
Ad blocker interference detected!
Wikia is a free-to-use site that makes money from advertising. We have a modified experience for viewers using ad blockers

Wikia is not accessible if you've made further modifications. Remove the custom ad blocker rule(s) and the page will load as expected.