September 6, 2012
Add making
Vanity Fair
to
Jay-Z
and
Beyoncé's
list of accomplishments as the power couple has been named as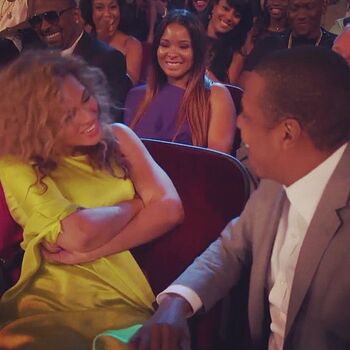 the 8th on the list of
"The Powers That Be."
Vanity Fair writes,
"Having earned their place in the firmament, the top 25 mandarins include titans of industry and media moguls— not to mention a smattering of comedians. The 2012 lineup just goes to show that, in the digital fog of tweets, hits, and streams, satire is right next to sanity. And that no sane New Yorker wants to tangle with City Hall."
You may also remember the Carters making Forbes recently, in addition to ranking high on Billboard's top couples in music.
Ad blocker interference detected!
Wikia is a free-to-use site that makes money from advertising. We have a modified experience for viewers using ad blockers

Wikia is not accessible if you've made further modifications. Remove the custom ad blocker rule(s) and the page will load as expected.