August 16, 2012
With three days left until World Humanitarian Day, Beyoncé shares some behind-the-scenes action from the UN.
Beyonce.com:
"Behind the scenes at the UN with Beyoncé, UN Under-Secretary General of Humanitarian Affairs Valerie Amos, & Anderson Cooper"
Watch the video at Beyonce.com: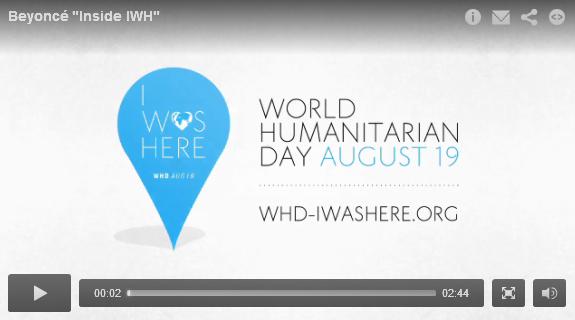 https://www.thunderclap.it/whd-iwashere
#IWASHERE #WHD2012
Ad blocker interference detected!
Wikia is a free-to-use site that makes money from advertising. We have a modified experience for viewers using ad blockers

Wikia is not accessible if you've made further modifications. Remove the custom ad blocker rule(s) and the page will load as expected.