TOMORROW is the big day! One year since the release of Beyoncé latest album, 4. However, today we will be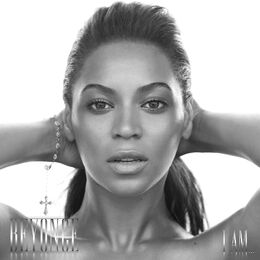 giving I Am... Sasha Fierce all of our love.
Release
I Am... Sasha Fierce was released in the United States on November 18, 2008, becoming Beyoncé's third album to debut at number one on the Billboard 200 with first-week sales exceeding 482,000. The album was certified Gold by the RIAA in just under a month and is presently certified 2x Platinum.
Singles
During the IASF era, there were many singles released after the lead singe, If I Were a Boy, which peaked at number 3 on the Hot 100. Single Ladies (Put a Ring on It) was released next, followed Halo. Single Ladies turned out to be a huge worldwide hit, peaking at number one on the Hot 100 and remaining there for 4 non-consecutive weeks. SL also peaked at number one on the Hot R&B/Hip-Hop Songs chart for 12 consecutive weeks.
The single amassed approx. 147.3 million listener impressions on radio, and has sold roughly 7 million copies worldwide and 4.8 million domestically. Thus, it has been certified 4x Platinum.
Halo was another successful single, reaching number 5 on the Hot 100, and earning a 2x Platinum certification. The final single of the era was Video Phone, whereas the remix featured pop singer Lady Gaga.
Awards
IAMF was a success during awards season, earning Beyoncé the award for Album of the Year at the 2009 Soul Train Awards. Beyoncé also won Favorite Female R&B Artist at the 2009 American Music Awards and Best R&B artist at the 2009 BET Awards. While Beyoncé won awards at the 2009 NAACP Image Awards and at the 2009 MTV Europe Music Awards, the ultimate honor were the Grammys she received at the 52nd Grammy Awards: Out of eight total nominations, Beyoncé walked away with the gold for Best Contemporary R&B Album, Song of the Year, Best R&B Song, Best Female R&B Vocal Performance, Best Female Pop Vocal Performance, and Best Traditional R&B Vocal Performance.
Tour
In promotion of IASF embarked on a one-year tour, the I Am... Tour, with a total of 108 dates. The tour was a major success, grossing approx. $120,000,000. Beyoncé also recorded a 3-night residency-style concert series at Las Vegas' Wynn hotel. Named, I Am... Yours, this show was much more intimate. The concert was released on DVD in November 2009.
Spotlight Videos
03:19

Beyoncé - Single Ladies (Put A Ring On It)

Single Ladies (Put a Ring On It)

Official Video

04:07

Beyoncé - Halo Acoustic (Live)

Halo

Acoustic at Children's Hospital

03:16

Beyoncé - Sweet Dreams (I Am... Yours Performance) HD

Sweet Dreams (Medley)

I Am... Yours
Ad blocker interference detected!
Wikia is a free-to-use site that makes money from advertising. We have a modified experience for viewers using ad blockers

Wikia is not accessible if you've made further modifications. Remove the custom ad blocker rule(s) and the page will load as expected.