June 24, 2012 - 4 Days of Beyoncé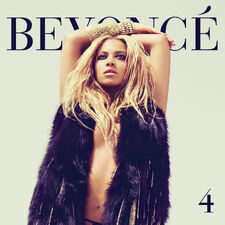 This
Thursday, June 28, 2012
marks the one-year anniversary of the release of
Beyoncé
's 4th studio album,
4
, in the United States. To celebrate, the
Beyoncé Wik
i presents
4 DAYS OF BEYONCÉ
!
Starting Monday, June 25th, we will celebrate by listening to a Beyoncé album a day in chronological order, beginning with her debut Dangerously In Love and ending with 4.
We will also share amazing facts/awards about each era on our website, so be sure to come over and visit everyday! We hereby declare June 28th, Beyoncé: 4 Day.
Let's start off the week by watching Beyoncé's documentary titled, Year of 4 .