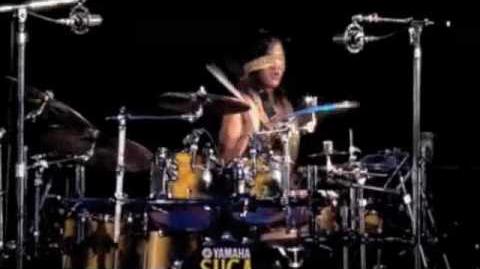 The Sugar Mama's are Beyonce's all-female band.
Beyoncé told BlogHer.com that she started the 10-piece band to inspire young girls to play music.
"When I was younger I wish I had more females who played instruments to look up to. I played piano for like a second but then I stopped," she told BlogHer. "I just wanted to do something which would inspire other young females to get involved in music so I put together an all-woman band."
Band Members
Edit
Bibi McGill - guitar and band leader
Kat Rodriguez - saxophone
Tia Fuller saxophone
Crystal Torres - trumpet
Rie Tsuji - keyboard
Brittani Washington - keyboard
Divinity Roxx - bass
Nikki Glaspie - percussionist
Kim Thompson - percussionist
Venzella Joy - percussionist
The Mamas - vocalists - Montina Cooper-Donnell, Crystal Collins & Tiffany Moniqué Riddick
Ad blocker interference detected!
Wikia is a free-to-use site that makes money from advertising. We have a modified experience for viewers using ad blockers

Wikia is not accessible if you've made further modifications. Remove the custom ad blocker rule(s) and the page will load as expected.