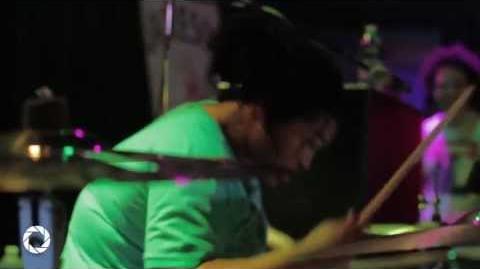 Nikki Glaspie is a percussionist and a member of Beyonce's touring band The Sugar Mamas.
Biography
Edit
Nikki was born in Fredricksburg VA, raised in Montgomery County MD and Raleigh NC to a family of black southern ministers where she started playing drums in church. She moved to Boston to attend Berklee College of music and tightened her shops at Wally's, one of Boston's most famous jazz clubs. It was there that she played with folks like Andre Ward, State Radio, Ceelo, Pharoe Monch, Dave Fuczyinski, Me'Shell Ndgeocello, Maceo of De La Soul, Vernon Reid of Living Colour, Brenda Russell and Greg Phillagaines.
In 2006 she auditioned for Beyonce and toured with her until 2011. Nikki currently plays tours with several New Orleans's based bands including Dumpstaphunk and The Neville Brothers. She also just released her first solo recording with her new band, The Nth Power. She has also performed with Chaka Kahn, Jay-Z, Kanye West, Destiny's Child and George Michael.
Find Nikki online
Edit