Bzzz.....we have BeyNews!
November 27, 2011: 'Dance for You' on VEVO
Edit
The music video for the song 'Dance for You' is now on Beyoncé's VEVO channel! The video will be featured on the 'Live at Roseland: Elements of 4' DVD that is set for release on this Tuesday, November 29, 2011. Make sure you pick up a copy!
November 25, 2011: 'Oh Baby!'
Edit
Check out this cute and hilarious video from Beyoncé on the set of the 'Countdown' music video in September. Is she really 8 months pregnant now? Whoa!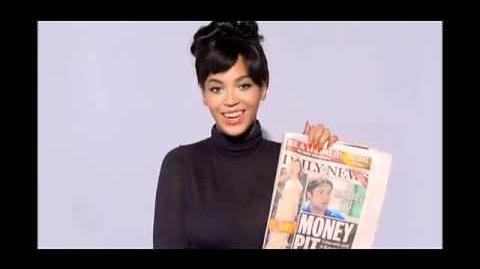 November 8, 2011: Beyoncé and Five People's Choice Nods
Edit
Beyoncé has been nominated for FIVE People's Choice Awards including Favorite Pop Artist, Favorite R&B Artist, Favorite Music Video ("Run the World [Girls]"), and Favorite Album of the Year (4). The 2012 People's Choice Awards airs January 11 on CBS - you can vote for Beyoncé at PeoplesChoice.com!
Source: Just Jared
October 26, 2011: 'Live At Roseland' DVD Coming Soon
Edit
On November 21, 2011, the
Live At Roseland
DVD will hit the shelves exclusively at Walmart stores. The DVD was filmed back in August during the '4 Intimate Nights With Beyoncé' mini concert series at the Roseland Ballroom. On November 29, a deluxe edition of
Live At Roseland
titled
Elements of 4
will be in stores.
See more details according to a press release by Columbia Records:
On Monday, November 21, just in time for Thanksgiving, fans who longed to be at those shows can get up close and personal with Beyoncé and experience for themselves the energy and magic that filled the Ballroom with the release of Live At Roseland, exclusively at Walmart. The 26-song live DVD brings the quaint setting turn stadium performances to your living room.
And on Tuesday, November 29, Live At Roseland: The Elements Of 4 deluxe package, a two-disc DVD, with the complete concert, bonus offstage footage, a 20-page booklet and a video anthology that includes seven videos from her latest album, 4, will be released worldwide. The concert documentary is filled with never-before seen footage that captures Beyoncé's life from eager five-year-old music fan to a consummate entertainer who is in control of every inch of her life and career.
October 26, 2011: 'Party' Music Video Premiere
Edit
The music video for Beyoncé's urban single, Party, is finally here! The visual premiered on BET's 106 & Park earlier today and here it is below. The video features cameos from former bandmate Kelly Rowland, sister Solange Knowles, eyewear designers CoCo & Breezy and a few others. Also, as featured on the official remix, rapper J. Cole gets a moment of his own in the video. Another spectacular video from B, and she looks perfect.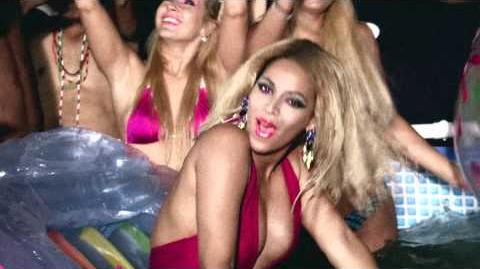 Ad blocker interference detected!
Wikia is a free-to-use site that makes money from advertising. We have a modified experience for viewers using ad blockers

Wikia is not accessible if you've made further modifications. Remove the custom ad blocker rule(s) and the page will load as expected.