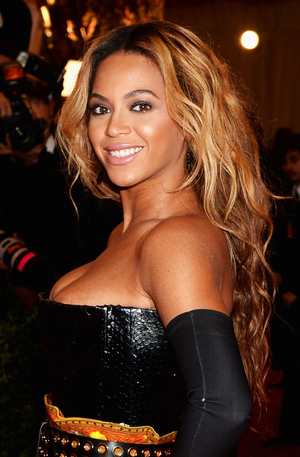 The 2013 MET Gala took place in New York City on Monday, May 6th.
Co-chairs for this year's event included Beyoncé, 'Riccardo Tisci, Anna Wintour, and Rooney Mara.
The theme for the MET Gala was Punk: From Chaos to Couture.
Beyoncé, currently touring the world on The Mrs. Carter Show, flew in from Europe to attend the elaborate soiree on her off day, only to turn back around for a show across the pond the following evening.
Photo Gallery
Edit
Beyoncé donned a couture gown by Givenchy's Riccardo Tisci.